If you're interested in selling your own products directly to consumers, an e-commerce site like eBay can be a great place to start. You may not have the capital for your own online store, or you may simply prefer selling on a third party site where your potential customers can find you with ease.
With that in mind, this guide will walk you through setting up an eBay account and getting started selling on the platform. It covers everything from how to set up your seller profile to how you sell on the site. If you are new to the world of wholesaling and reselling goods, this article will also give you some helpful tips on how to get started with it quickly.
Related: How to set up antique booth

Step 1: Find the Right Product to Sell

Before you start selling anything on eBay, you need to know what types of products you'd like to sell. By doing a little research on your potential market, you can save yourself a lot of time later on when setting up your store. First, look at the products that are currently selling well on eBay. This is a great place to start so you can see what products are trending, who the major players are in the market, and how much the items are going for. You can do this by searching completed items at eBay.com.
Next, you'll want to consider who your target customer is. This will help you determine what products you should be selling. For example, if you're selling toys for kids, generally you want to stay away from the latest and most expensive trends. Kids typically outgrow toys quickly, so you want to focus on toys that will last and have a longer shelf life.
Once you have a good idea of what types of products you'd like to sell, you can start exploring the market to see if they're a good fit for your store. Start by searching for your product on eBay, Amazon, Craigslist, or any other sites where you think your products may sell well. This will give you an idea of the current demand for the product, how much similar products are going for, and any issues you may need to account for when selling the item.

Step 2: Sign up for an eBay Seller Account

Once you've found a product you want to sell, you'll need to set up a seller account on eBay. This will give you the tools and account permissions you need to list and sell your products on the platform. Setting up an account with eBay is free and relatively easy. All you have to do is provide your personal information (like your name and address), create a unique username, and agree to eBay's terms and conditions.
eBay's seller account will give you access to a variety of helpful tools when selling on the platform. This includes an easy to use inventory management system, access to customer feedback and reviews, and a communication platform where you can respond to customer questions. This can save you a lot of time when selling online since most of the heavy lifting is done for you.

Step 3: List Your Products and Set Your Pricing

Once you've created an account and logged into your seller dashboard, you'll be prompted to list your first product. This process is very easy and straightforward. You simply enter in the details of the product, like its name and description, along with the condition and quantity of items you have available. You can also add a photo of the item at this stage to give potential buyers a better idea of what they're buying.
Once you've entered in the information for your first product, you can simply click the "save as new item" button to save it and move on to the next product. This will save you time if you have multiple products that you'd like to sell. eBay's listing process is very straightforward and easy to use. You can also use their advanced listing option if you'd like to add more details or set a specific sale duration for each product.
In general, you'll want to set your listing to "Buy it Now" unless your product is in high demand and you'd like to use eBay's auction setting. There are some nuances to each approach, so be sure to read up on the differences and make your selection based on each item's individual selling requirements.
Once you've listed your first product, you can simply click the "save as new item" button again to create a new listing. You can list as many products as you want at a given time.

Step 4: Promote Your Products and Grow your Brand

Once you've created an account, listed your first products, and set your pricing, it's time to start promoting your store and growing your brand. One of the easiest ways to get started is by creating a free store on Shopify.
This is an e-commerce platform where you can easily set up a store to sell your products online. It's free to set up a store, and you can start selling your products right away. Shopify also has a built-in shopping cart that allows your customers to purchase products directly from your site. This can save you a ton of time since you don't have to manually process each order.
You can also use other marketing strategies like advertising on social media or growing an email list to help drive traffic to your store. Another great way to promote your store and brands is to join and become a member of social selling groups. These are online communities where people get together, share tips and advice, and sell products to one another.
Joining a social selling group may not seem like a great way to promote your store initially, but it can be extremely helpful in the long run. These groups are very active and have thousands of members, so there's a good chance people will see your post and click through to your store. This can be an excellent source of new customers, and it doesn't cost you a dime.

Step 5: Wrapping up

Now that you're a member of eBay and have a store up and running, the next step is to start selling your products. Once you've listed your first items, you can start receiving traffic to your site and building a customer base. You can also start building relationships with customers through eBay's feedback system. This is important as it will help you establish credibility as a seller, and customers are more likely to purchase from you again in the future.
Once you've established a good reputation on eBay, you can start branching out and selling your products on other platforms as well. You may even be able to find suppliers that will buy your products directly, which will help you scale your business and make more money overall.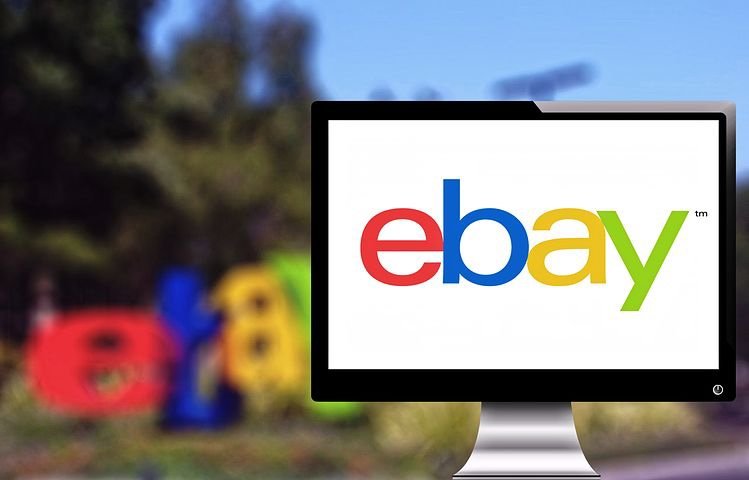 Getting started on Ebay Conclusion
Now that you know how to set up an eBay account and get started selling on the platform, you're ready to get started. eBay is an excellent place to start selling your products. With a simple eBay store, you can easily list your products and drive traffic to your ecommerce site. eBay also has a built-in customer service team that can help you with any issues that come up when selling on the platform. And as you sell more products, you can start to grow your brand and build a reputation as an expert in your field.
eBay isn't just for seasoned ecommerce pros anymore. It's open, flexible, and easy to use. Whether you're just getting started online or you have a lot of experience selling on other platforms, eBay is a great choice. It's free to open an account, and you can start selling your products right away. If you have any questions about eBay, feel free to check us out here.