Image Source: Freepik
‍
When we think of thrifting, we don't imagine a business opportunity. We picture old ladies rummaging through boxes of odd secondhand clothes, hoping to find that one perfect vintage dress for their upcoming party. But the modern thrifting industry has changed dramatically. With the power of the Internet, almost everything can be bought and sold with ease. More people than ever are now making a living as professional thrifters, selling their finds online and at local markets and boutiques. If you have an eye for quality vintage pieces and a knack for finding hidden gems, you can succeed in this business venture too. Here are three tips on how you can start your own successful thrifting business today!
Keep an eye on your competition
Although thrifting has enjoyed a surge in popularity in recent years, not all of these businesses are created equal. Before you start your own thrifting business, it's a good idea to do a little research on the competition. You can do this by keeping an eye on other thrift stores in your area, or by searching for thrifting blogs and forums online. You can also browse the listings on online thrift shops like ThredUp and the RealReal to get a feel for the types of items that customers are more likely to buy. This will help you choose a profitable niche and will also give you an idea of how much you can expect to make from your business. Knowing your competition will also help you to avoid making any major missteps.
Find a profitable niche
Another important part of starting a profitable thrifting business is picking the right niche. This refers to the types of items you will specialize in selling. While you can certainly sell a variety of secondhand items, doing so will make it difficult for you to become well-known in your field. It will also be difficult for you to make a consistent amount of money on a daily basis. Shopping hours can be sporadic and unprofitable, and you also run the risk of having your merchandise sell out. A better way to go about this is to select one or two specific niches to focus on. For example, you could specialize in selling high-quality vintage apparel, high-quality vintage home décor, or extremely rare vintage collectibles. Whatever you choose, make sure that you are able to find enough items to sell on a regular basis. Otherwise, you will not be able to make a profit.
Don't forget to market
Finally, you need to market your thrifting business for it to succeed. If you limit your marketing efforts to occasional posts on social media, you will not bring in a steady stream of customers who are ready to purchase from you. You will also not be able to reach your target market, which means that you will miss out on many potential sales. You can market your thrifting business in several different ways. First, you should create an online storefront where potential customers can view your items. You can also consider setting up an account on an online marketplace like EBay or Etsy, where you can list your products and sell them directly to customers. You can also set up an Amazon seller account and list your items for sale on the platform. If having a retail space is in your budget, consider setting up items in an antique mall. By spreading your products across many different sales platforms, you increase the likelihood of making a sale.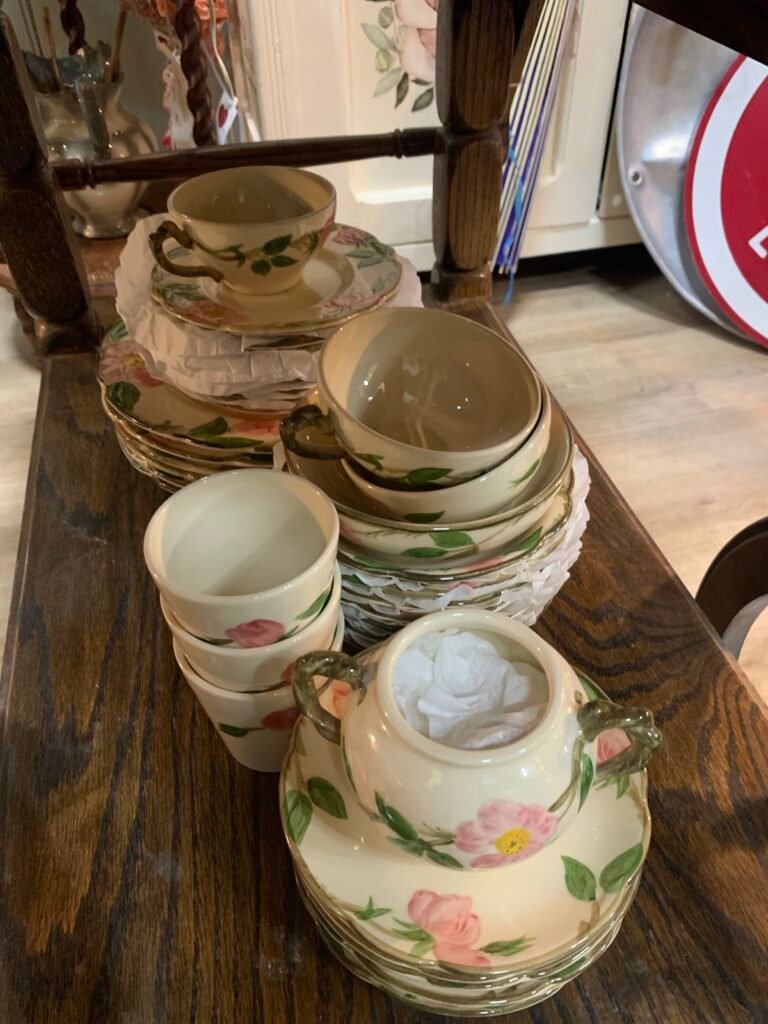 Conclusion
While it's easy to imagine a thrifty shopper rummaging through piles of old clothing, finding the perfect vintage piece and leaving the shop with a smile on their face, the reality of the industry is a little different. It's now possible for serious thrifters to make a living from the business, and it can be a particularly profitable venture to pursue if you carefully consider how to go about it. Before you start your own thrifting business, you need to keep an eye on your competition, find a profitable niche and don't forget to market.