Being a business owner and controlling our own destiny has been something my husband and I always wanted to do. We talked about getting a booth in an antique mall numerous times.
Finally, during a road trip to my Grandma's funeral, I started talking to my family about the dream….
Long story short, there was an antique mall opening up in the neighborhood that I grew up in. In the old Albertson's building where we shopped as a family decades earlier.
I looked up the antique mall and was astonished to find out that it's owners were named Tim and Joe (my late dad and his brother's name) They were brothers too. Not only that, but they also had family in Missouri…
At that moment I knew it was destiny for me to get a booth in this mall.
So I did.
I will be the first to admit that I do not know what I am doing. But I am learning and will teach others along the way. Here is what I learned in setting up the booth.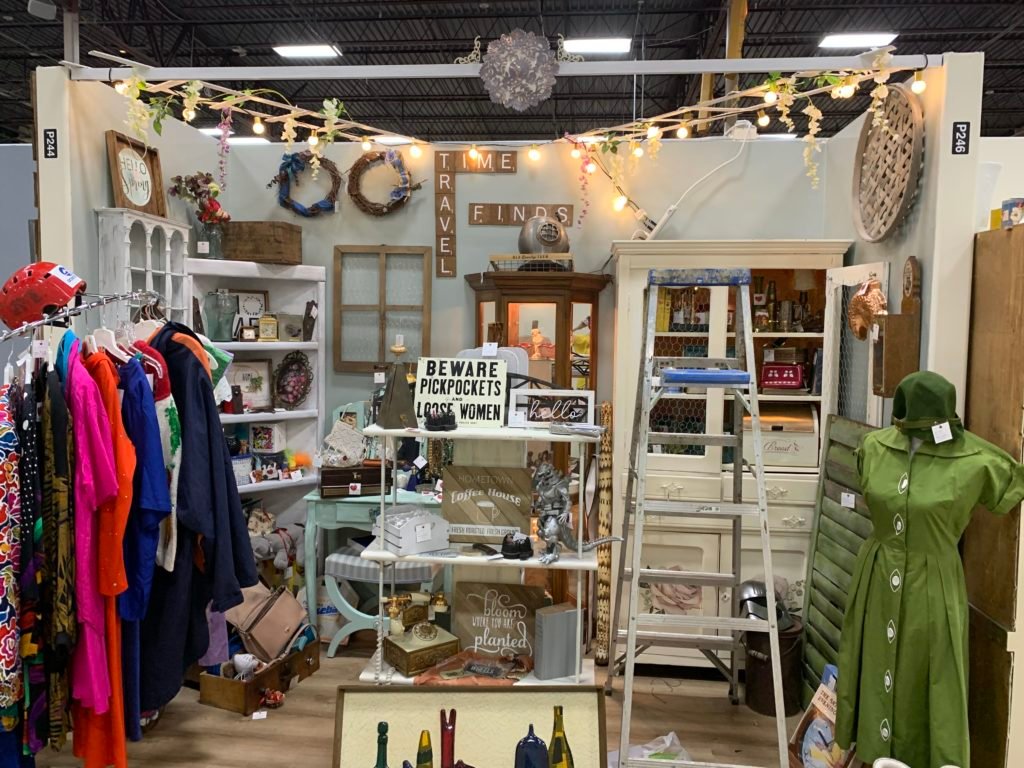 We opened for a few weeks in March, and then… Corona Virus hit.
Closed for two months. We sold a set of Snow-White figurines…
Now that it is May, they are opening again and I am here to document the joys of opening an antique booth in the middle of a pandemic.
So far in 9 days of being open, we have made $128.70. The store has been mostly empty. Luckily the owners will be giving rent discounts until the end of June. (Normally, this would be $200 per month)
We are looking like we will be breaking even for the month (at least with paying rent).
I have a spread sheet where I have tracked all of my expenses so far and we will not be breaking even with paying for all of the merchandise. Yet…
The husband has already talked about giving up, but I do not want to do that.
It is crazy to go in the store. Everyone is wearing masks and can only go certain directions between the isles. There is no music and it is very quiet (besides the random sound of a hammer hitting a nail.) It almost seems like the dealers are the only people in the building.
We are going to stick with it. This is an adventure and I would like to see where it goes. Even in a pandemic. Stay tuned to see how it all turns out 😉 Be sure to subscribe to our emails to stay in touch!